Expert Property Management Services for the Hampton Roads Area
Osprey Property Management is a leading rental management and real estate team of experts for
residential properties!
Osprey Property Management
What makes us the best choice for residential property management in the Hampton Roads area? It's our team and technology.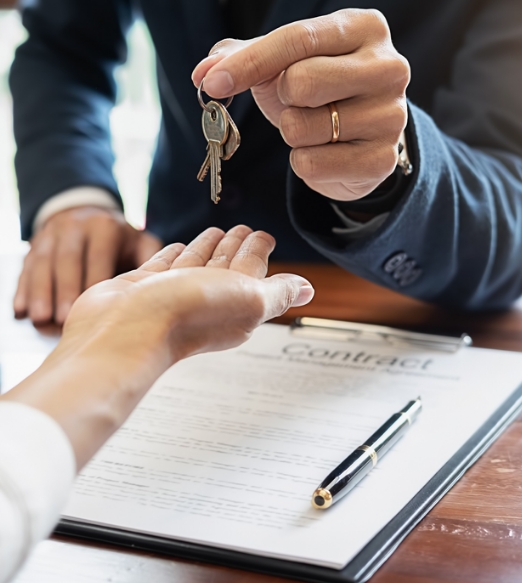 Owned by an avid real estate investor and serving
The Hampton Roads area since 1999, Osprey Property Management knows what it takes to help real estate investors experience better revenue. Our experience as investors and property managers combined with our state-of-the-art systems means we deliver the highest-quality service every time for every property owner, renter, and rental unit.

With a goal to educate our clients and give expert counsel for each real estate investment, our professionals are dedicated to delivering a better experience for owners and residents. The hallmarks of what sets us apart from others in the market are our marketing capabilities and a thorough tenant screening process.

Learn more about our team and who we are by clicking below!
How We Help Your Properties Stand Out
It's not just one thing—our expertise in multiple areas helps rental property owners see better revenue by standing out in the market!
What Others Say





The team at Osprey Property Management is amazing! Such a great company and a group of total professionals. Nicole K has always been a great resource; she is always very knowledgeable, responsive, and professional. I would highly recommend this team to anyone. Thank you, Nicole!
Lauren Cook
Rental Property Owner





Angela B. manages my property, and does a phenomenal job. I live out of state, so making sure that I can trust my property manager to look after my home as if it were their own is of the utmost importance. If you are looking for peace of mind to manage your property, she is top notch!
Laurie Oldham
Rental Property Owner





Jade and the Osprey Property Management Team are amazing! They are great to work with, easy to get a hold of, and very knowledgeable! Jade is always available to answer any questions I have! They took the stress out of managing my rental! I would highly recommend it!
DeAnna V
Rental Property Owner





The team at Osprey property management, led by Ruth Ann, has provided expert service for our rental property for the past 5 years. From promptly finding quality renters, to coordinating repairs and routine maintenance, to providing the entire revenue and cost accounting service that is used to file tax returns, Osprey Property management is superb.
Ronald Babski
Rental Property Owner
Speak with Hampton Roads Experts
Prefer a call? Talk directly with property management experts in the Hampton Roads area.