Tenants Portal
Sign In to monitor your account
Tenants Benefits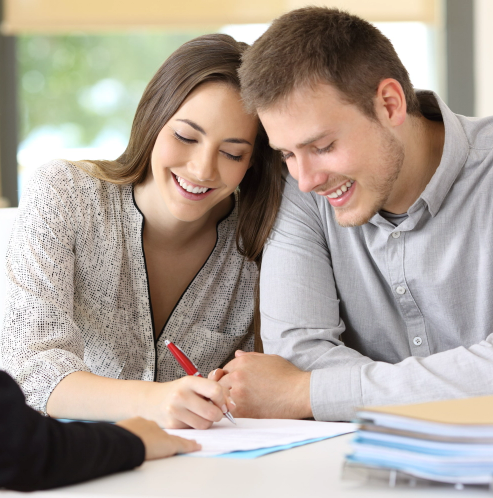 Once you've signed up, you can:
View and pay your bills anytime (24/7)
View and pay your bills from anywhere (any computer with an internet connection)
Set up an automatic payment
Review your payment history
Sign up for automatic reminder emails
Don't Have an Account?
It's easy! Just let us know you want to pay your rent online and we'll email you an account activation link.
Already have an account?
Click the button below to be taken to the Tenant Portal login page.


Convenience
Have you ever looked at a calendar and suddenly realized that your rent was due that day? Or worse yet, that it was due a few days ago and that it was now late? With online rent payments, these concerns are a thing of the past. Simply hop on your computer and in just a few minutes, your rent is paid! Or remove all doubt and schedule a payment in advance so your rent is paid automatically. And this is in addition to not having to write checks, address envelopes, or find/buy stamps.
Security
In a world where online financial predators seem more and more common, we understand if you have reservations about entering your bank account information online. But fear not! Your information is password protected and all transactions are both encrypted and securely transmitted.
Account Setup
It only takes a few minutes to get started! Here's what you need to do: Contact us and let us know you're interested in paying your rent online. Give us your current email address so we can send you an invitation email. When you get the invitation email (it will come from donotreply@appfolio.com), click on the link in the email to set up your account. Create a secure password and activate your account. That's it! Now you can log in anytime, from anywhere and make payments, schedule payments, view your payment history, and more!
Tenants FAQ
Below is a list of the most frequent questions we get asked about Lonnie Bush Property Management. If you have any other questions that are not listed here, please take a moment to fill out the contact form at the bottom of the page or call us at 757-610-9800. We'll get back to you promptly with an answer!
You can pay your rent via the Tenant Portal or in person at our office.
Rent is due on the 1st late after the 5th.
Is my deposit refundable?
Your deposit is refundable as long as the property is left in move in condition, rent is paid in full, all of the items on the check list are done and there are no damages during your tenancy.
I want a pet what do I do?
If you would like to get a pet you must first have the pet approved by the landlord. Contact our office in writing for approval. If you get a pet without prior approval you are in violation of your lease and there is a $500 charge due immediately. You also may have to get rid of the pet depending on the landlords decision.
If I have a pet(s), will my rent be more?
There are fees for pets. This will be discussed with you when you request pet approval.
Can I terminate my lease with 30 days notice?
You can not terminate your lease prior to lease expiration unless you have received military orders to leave the area. In that case you would use your Military Clause and give 30 days written notice.
Can I refuse to pay rent if I feel repairs are not being done to my rental?
You can not refuse to pay rent. If there is a discrepancy or repairs not being made you will have to make arrangements with the court in your city to pay the rent to them until the violations are taken care of. If you do not pay your rent to us you will need to pay it to the courts or you could face eviction.
Can my landlord inspect the rental at anytime?
We do a minimum of 2 inspections per year. The owner may ask us to come out and inspect a property or if we have had complaints regarding a property we may set up an inspection but we will always give you notice that we are coming out.
In case of natural disaster (fire, storm, flood, etc) and belongings are damaged. Is the landlord responsible?
We require all tenants to have their own renters insurance policy. This covers your belongings in case of any type of disaster etc. The owner is not responsible for a tenants personal property.
What must happen for my landlord to evict me?
In order to be evicted you must be in violation of your lease. Whether it be for non payment of rent or other circumstances such as not taking care of or damaging the property or behavior such as illegal use of the property or illegal behaviors at the property.