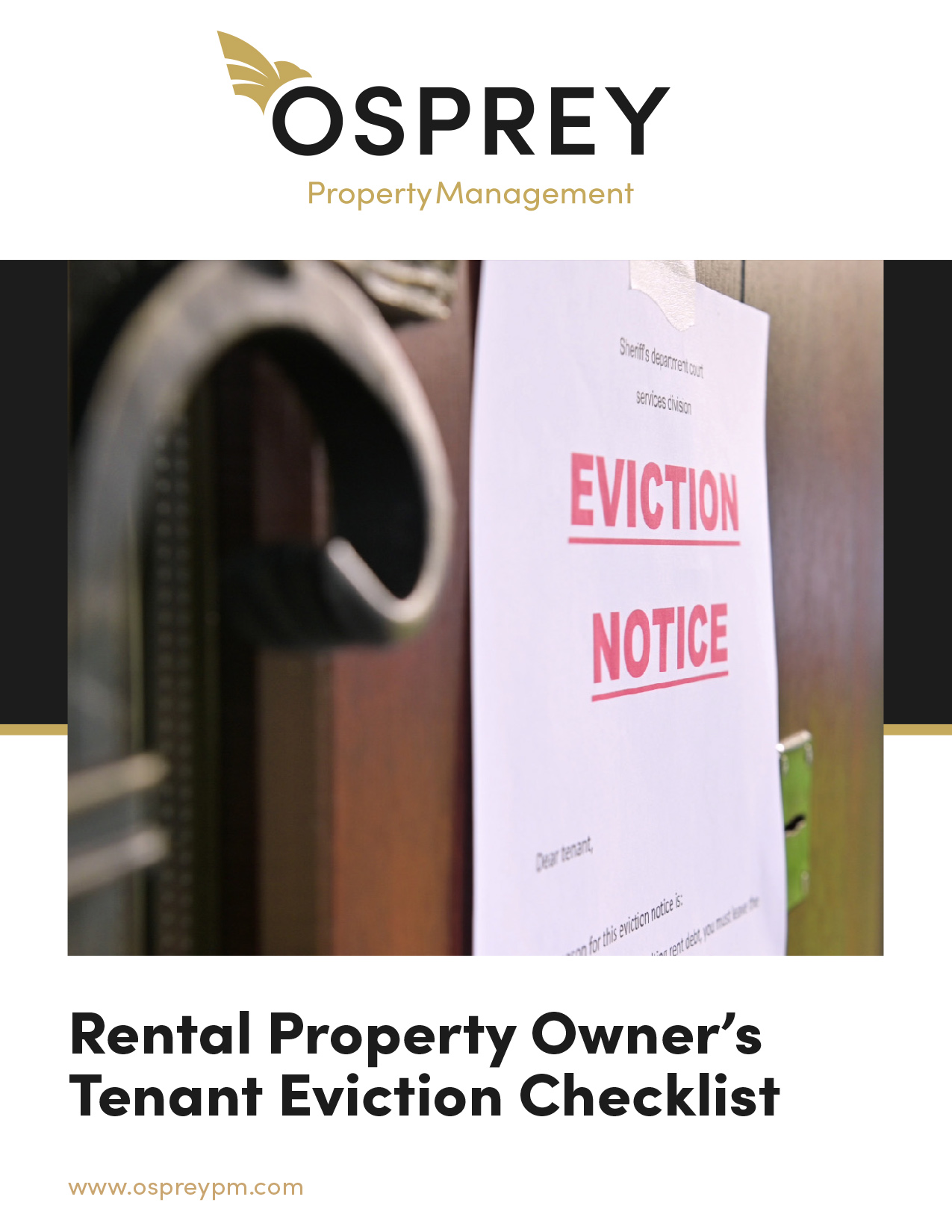 We hope you never have to deal with an eviction—but if you do, the right approach can save time, money, and additional legal complications. However, without the right understanding of the eviction process, real estate investors can get stuck with renters who can stay in a property without paying rent.
The Osprey Property Management team put together a free Rental Property Owner's Tenant Eviction Checklist to help rental property owners handle tenant removals effectively while mindful of laws and best practices.
Before you're faced with a tenant removal situation, make sure you have the information you need—just in case! Download a free copy today!
Please Fill out the Form to Get Started