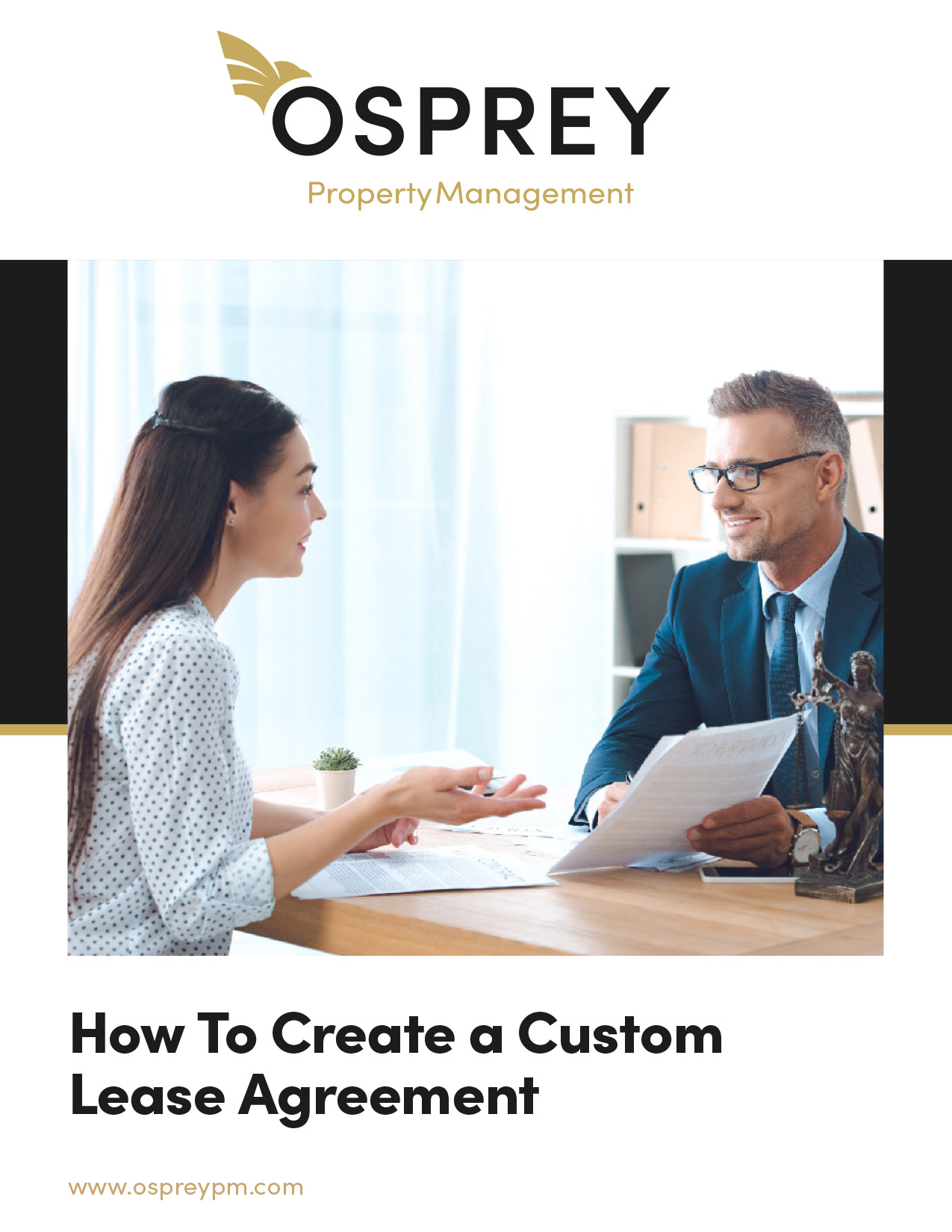 A proper rental agreement protects property owners and income from bad tenants and past-due rent. However, many real estate investors don't have the insights they need for customized leases without additional help.
A strong rental agreement is critical for success! That's why the experts at Osprey Property Management created a complete checklist for rental property owners to create lease documents that protect.
When you download your free copy of "How To Create a Custom Lease Agreement," you have experienced insights into writing a lease agreement that helps you enforce the rules, collect the rent on time, and protect your properties!
Before it's time to write your next lease, download our free "How To Create a Custom Lease Agreement Checklist!"
Please Fill out the Form to Get Started